Done in 3 Simple Steps
COPY PASTE
Just need to paste one line of code onto your site.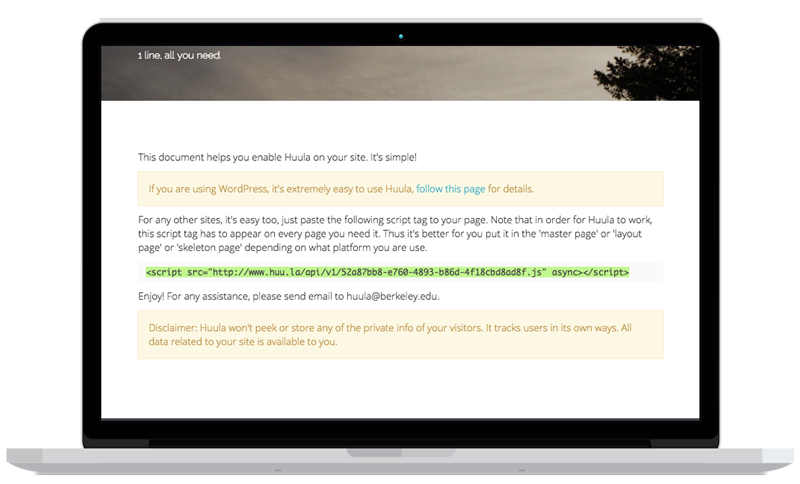 CREATE TOUR
Using Huula tutoria editor, create an interactive tutorial for your site in minutes.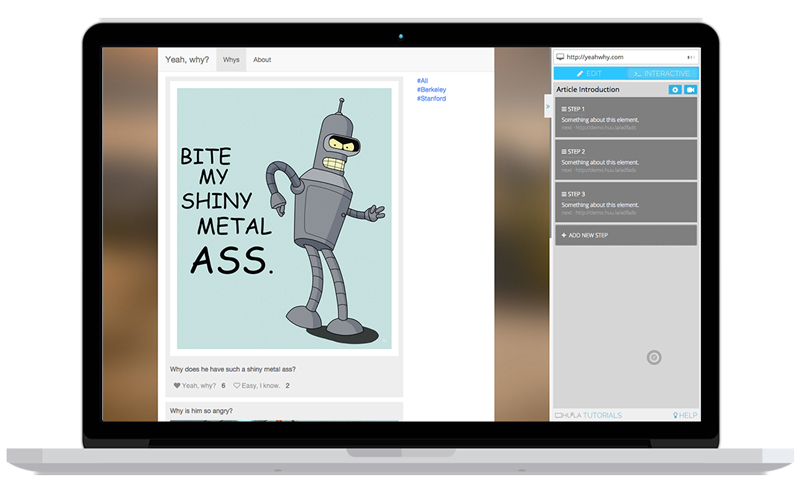 LET IT RUN
Your visitor learns your site happily through the tours you created.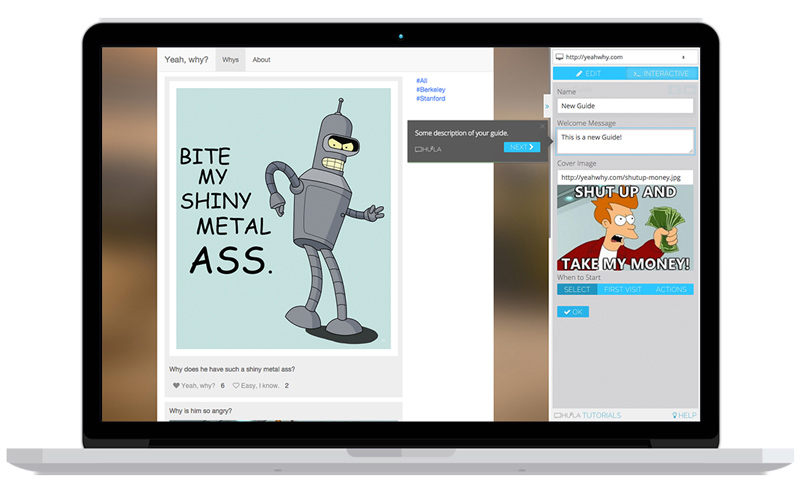 Features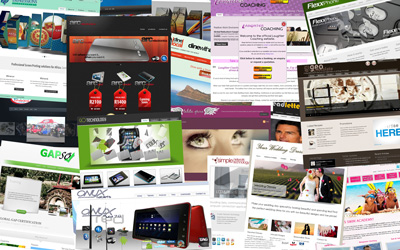 Universally Compatible & Responsive
You don't need to worry about any CSS or JavaScript interference.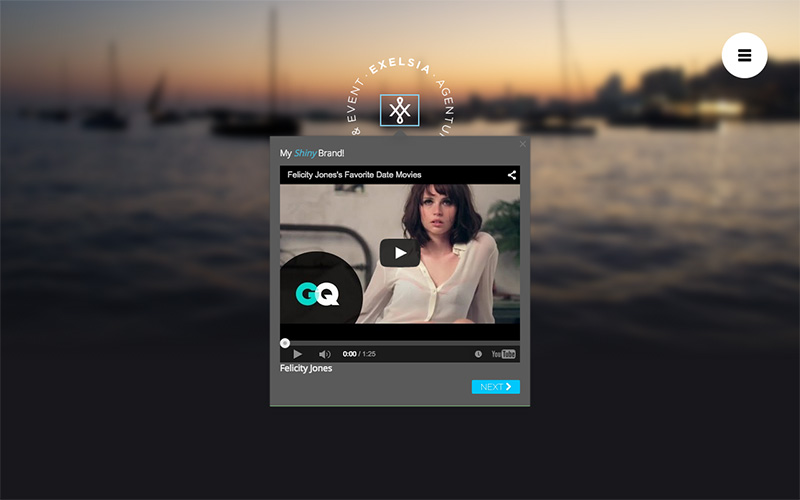 Rich Text Step Tooltip
You can use whatever image, video contents in your tour steps.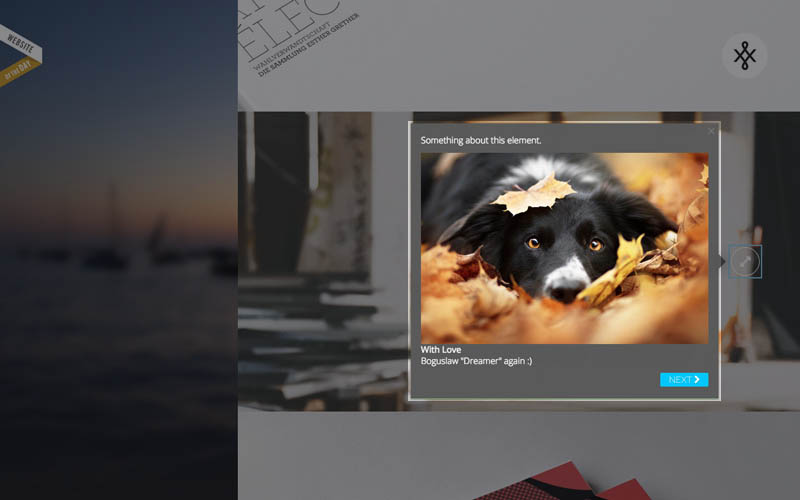 Cross-page Tour Guide
Tour can go across pages. Either it's a real page refresh or an ajax rendered page.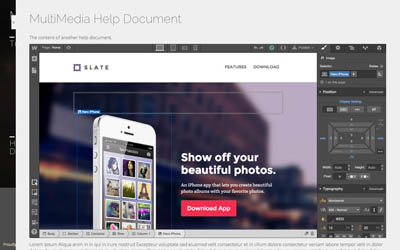 Help Documents
Not only can you host interactive tours, you can also host your entire help system with Huula.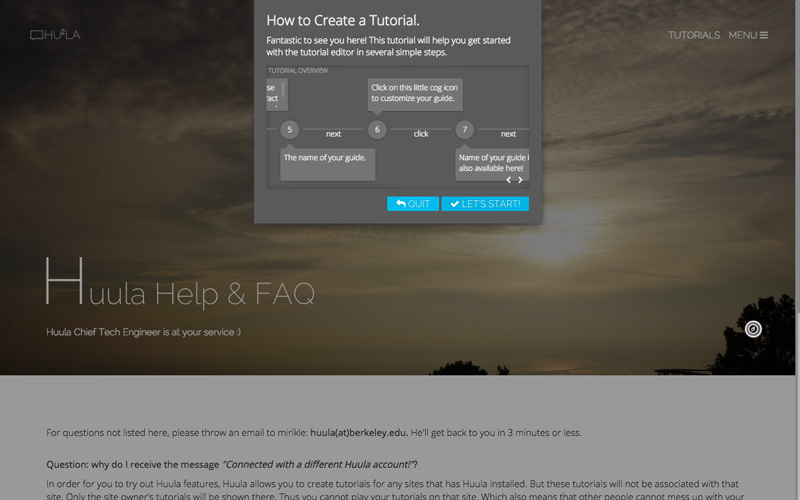 Graphical Tour Overview
An overview of the entire tour in a clear graphical way. Like having a map of a city before you go into it.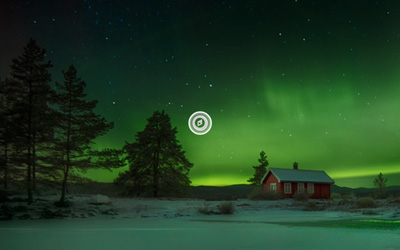 Ligtening Fast Loading
Optimized for fast loading and won't impede the loading performance of your existing site.
Recommended By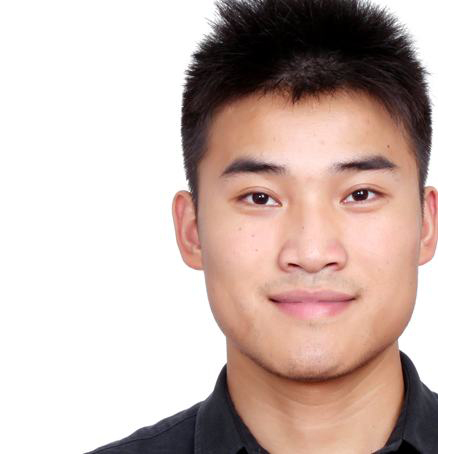 I love Huula! I spent several minutes setup a tutorial for my web app and then my first login drop rate decreased by 17%!
Huula is such an effective usability tool that all our customers love! I don't need to spend budget in building boring FAQ or Help system anymore!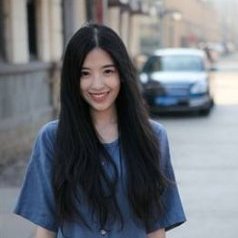 Huula is so easy to use for creating lively interactive product tours! Our new features get to customers much more efficiently now, much less support work!